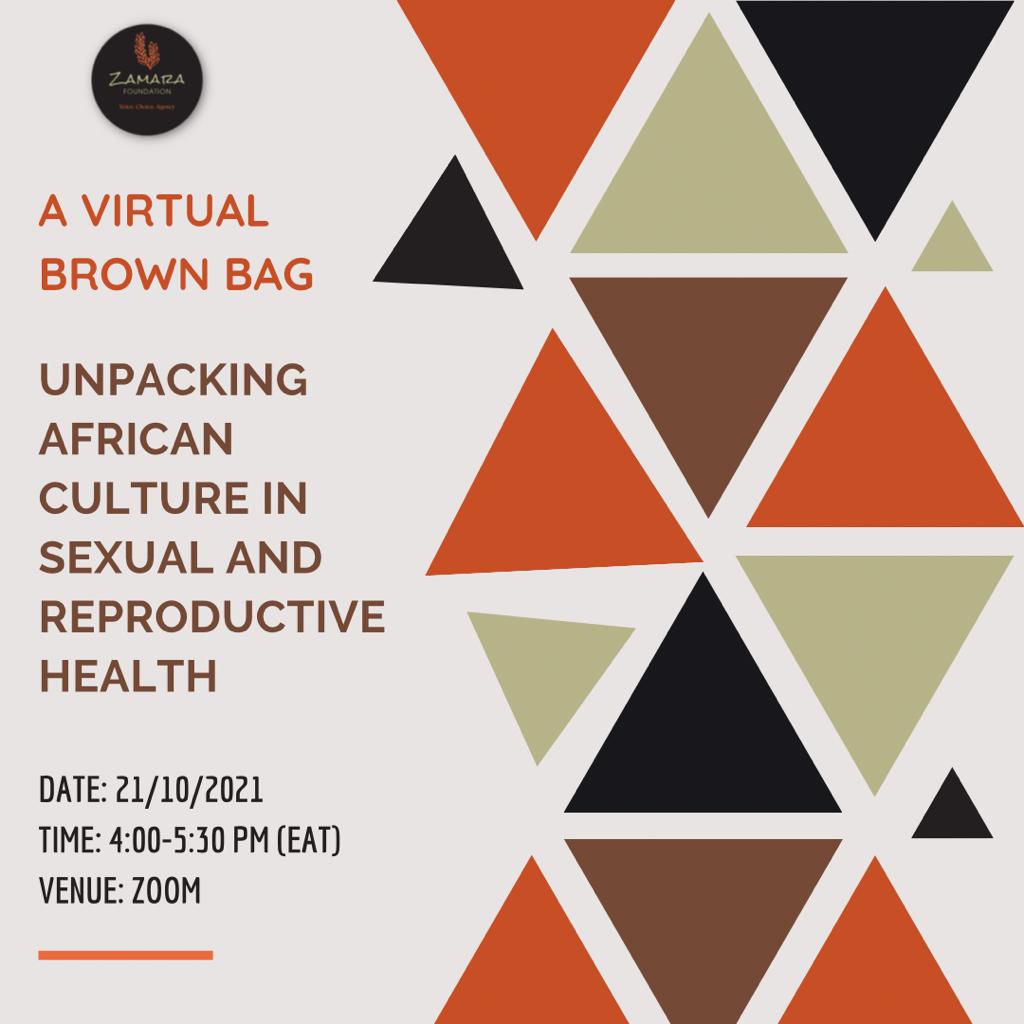 A Virtual Brown Bag: Unpacking African Culture in Sexual and Reproductive Health
When it comes to sexuality, African Culture for centuries has been viewed as being conservative and that there is no indigenous knowledge on sexuality. In the women's movements and mostly the right-wing opposition it has always been easier to be hesitant to accept concepts of sexuality and the whole sexual and reproductive health because of culture and it has been a very consistent response that African culture does not allow or have indigenous knowledge on sex, sexuality and the whole human body. But how has it been easier to fall back on this notion about culture being so retrogressive and conservative and who benefits from the perpetuation of this notion? In interrogating these questions, we take time to have conversations around culture and what it stands for in an African setting at the same time shedding light on how culture has always supported diverse notions of sexuality.
It is against this background that Zamara Foundation in partnership convened a conversation titled, "A Virtual Brown Bag: Unpacking African Culture in Sexual and Reproductive Health", on Thursday, 21 October 2021 at 4:00 pm (EAT) on zoom. The objectives of the 90-minute conversation which was attended by 63 people representing different countries were to; create an understanding of the links between culture and sexuality; demystify myths and misconceptions of culture and sexuality in the African setting, and deepen the understanding of indigenous knowledge and its contribution to sexuality. The following is a report summarizing the key highlights from speakers'' presentations, the plenary questions asked and answered as well as some comments from the chat.
Download notes on Virtual Brown Bag: Unpacking African Culture In Sexual and Reproductive Health