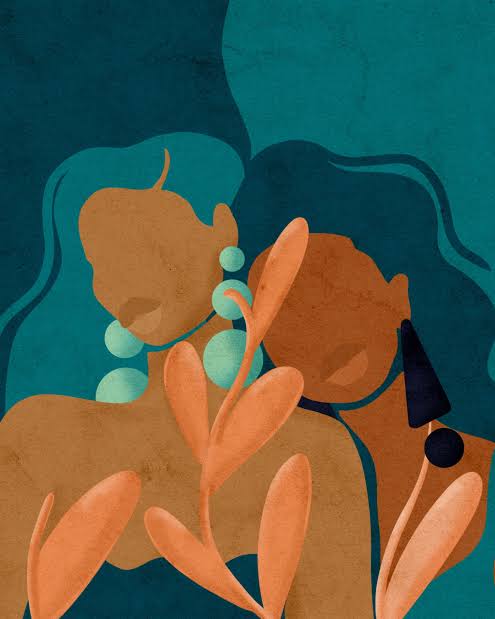 I'm Aicha Ka, a Senegalese champion for women's and girls' rights as well as a Sexual and Reproductive Health Consultant. I promote awareness about informal women entrepreneurs while integrating communities in the battle against early marriage through sponsorship programs for access to education through the NGO 'waluode jiguen'. As an e-health Consultant, I provide sexual and reproductive health information and services to women around the world. In Senegal, a lockdown was never instituted, for lockdown is not adapted to the socio-economic context of the country. However, in March 2020, a curfew had been imposed transforming the lives of people from all social stratospheres. The curfew, the mask and the announcement on unknown disease which was majorly dangerous and detrimental to old people triggered fear, questions, guilt. Senegal's population is composed of 60% people who are under 25. Paranoia too. New cultural behaviours were also imposed. In Senegal, weddings and gatherings happen every single day, in every single region. The Government informed us that those habits were to be no more and we had to welcome new ones. The Covid-19 regulations put not only the economy at risk, it exposed our lifestyle and disturbed our social behaviours. Along the way, it also brought so many doubts, questions and emotions. The concept, the definition and the feeling of safety was being questioned.
In addition, with more than half of the population being part of the informal sector, new ways of providing services had to be thought through and implemented. Informal women found themselves having to adapt while having to maintain trust and credibility as to the health measures that had been taken. E-health became a necessity. Many women had to reach out to digital services for safe access to sexual and reproductive health services or information. Many girls, had to stay at home, as schools were closed and found themselves being confronted to working with their parents.
For women, children and men, it meant more than wearing a mask, it meant approaching life differently. We had to rethink our approach, reshape our organizations and keep moving forward. One on one interaction had to be replaced with digitally available services while digitally available services had to be remodelled to be able to provide a response that is adapted to the scope of the Covid-19 situation. The Covid-19 also brought a positive light into the lives of many, with street children being sent back to their homes. An initiative that should have been taken before the Covid-19 pandemic? All the while, we all stand strong, we keep going, amid the challenges.
My hope remains on many organizations standing together to find new ways to offer support to women and girls. With the well-being of people being at the core. With masks made readily available by the government, schools reopened, public transport allowed to resume although with a lower carrying capacity, authorities encouraging people to observe the standard operating procedures (SOPs). It's about a new outlook on life in general. I remain optimistic that we will keep improving our offers, and keep re-adjusting while implementing our programs. At the end of the day, we will keep fighting.
Aicha Ka- Consultant, Women Health and SRHR in Senegal. Aicha was born and raised in Senegal. She has a master's degree in International Management from MDI Gurgaon, India and ESCO Europe, France. She intervenes on key issues regarding women's sexual and reproductive health.