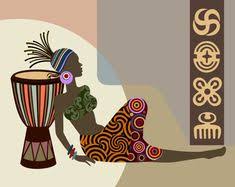 Discovering My Entrepreneurship Skills
Uganda had its first case of Covid-19 on 21st March 2020. This sparked a number of actions from the Ministry of Health to halt the spread of the disease; among which included massive testing and quarantine of all people who returned to the country in the month of March. I had returned to the country on 1st March from Zimbabwe after attending the Sixth Regional Forum on Sustainable Development Goals. This instilled fear in me as I had to self-isolate for 14 days. I must admit that I got depressed at a certain point and this worsened when public and private transport was banned.
Hit by boredom and anxiety, my phone and television became my only companions. Watching frequent presidential addresses and news about new Covid 19 cases, my mental health deteriorated by the day. As a coping mechanism, I enrolled for online French lessons, listened to podcasts, exercised and developed a business plan. I attended a number of zoom meetings and webinars to keep myself informed but also to keep the advocacy candle burning. My mentor Anne Sizamu also recommended some life coach training by Helen Kithinji which helped me a lot in regaining my momentum in life and strategizing how to survive throughout this Covid 19 period. The Zamara Foundation and the African Young Women's Leadership and Advocacy Alliance (AYWLAA) organized several Twitter chats which I actively participated in. The hashtags #AfrikanFeminists  #FeministVoices trended on a weekly basis with the aim of advocating for access to SRHR services including contraception and sanitary wear. SRHR information to young women and girls throughout the lockdown period. This was my happy place every week contributing to these rich conversations on the different effects of Covid 19 and where adolescent girls and young women could seek solidarity.
Through my initiative called Zenith Pads, I donated a number of reusable sanitary pads through the #PadThruCovid campaign to support girls in vulnerable situations access sanitary weae.
Although the government lifted the lockdown, the idea of working from home continues as people do not feel safe moving around. Subsequently, I established an online clothing line where I deliver ladies and gents clothes. It is now three months since inception and this business has witnessed rapid growth and provided me with sustainable income for my personal expenses.
I must say that COVID 19 is affecting everyone in every sector but it is equally important to note that one has to come up with a coping mechanism in order to survive. I am glad that my survival strategies have and are still working effectively for me.
I acknowledge that I would not have made it through that situation without the help of my family and friends.
Jewery Namulondo is a development professional with years of experience working with adolescents, women, and young people. Her passion lies in SRHR, Adolescent health, feminism, sexuality education, and meaningful youth participation. She is also a member of the African Young Women Leadership and Advocacy Alliance (AYWLAA)