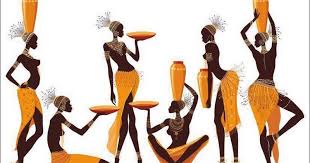 Effects of Covid-19 on a Young Mother
The pandemic has always been and continues to be a big stumbling block for everyone. People out here are doing everything they can to survive the epidemic in the hopes that things will improve at some time. Even though it's never easy, we must persevere.
My name is Lavender Akinyi Odhiambo and I am a 24-year old mother with a four-year-old son. My day-to-day existence takes place in Kibra where I live. Before the epidemic, I could never claim things were simple. I can only say that things have become worse, but what can I do about it? As a mother, the pandemic's outbreak has forced me to seek for ways to ensure my life and that of my son, as well as that of my family.
Prior to the pandemic, I volunteered as a mentor facilitator at Polycom Development Project where I performed girls' mentoring. At the very least, I had something to take home with me (to my son). My parents, on the other hand, were and still are reliant on me. It wasn't as if I wasn't getting enough. As the firstborn, I had to take care of something, whether it was purchasing food or assisting with school expenses.
There was a moment when I was depressed because I couldn't help myself. That circumstance where there is no food at all and you have a child to feed; my family has gone hungry on occasion and my siblings have been sent home due to school expenses. And the worst thing is that we were on the verge of getting evicted from our home because we couldn't pay our rent. All of this has forced me to work both day and night shifts in order to survive.
I'm now working both throughout the day and at night. During the day, I volunteer at the Polycom Development Project to mentor young women. In the evenings, I work at the SAMASOURCE on Mombasa Road doing data entry. Since then, it has been part of my everyday routine, and it is impacting me in some way. I hardly ever have time to spend with my family, let alone rest. My mental health isn't in the best shape. Not any longer
Lavender Akinyi Odhiambo is a young mother from Kibra, community volunteer, mentor, facilitator and peer educator. She is part of Polycom Development Project Organization as a mentor. Currently, she is much into advocating for girls' rights and is also a GBV Champion. She is also into scriptwriting and acting where she expresses every single situation around Gender equality. She is into a teen mama project, mentoring the young mothers within Kibra