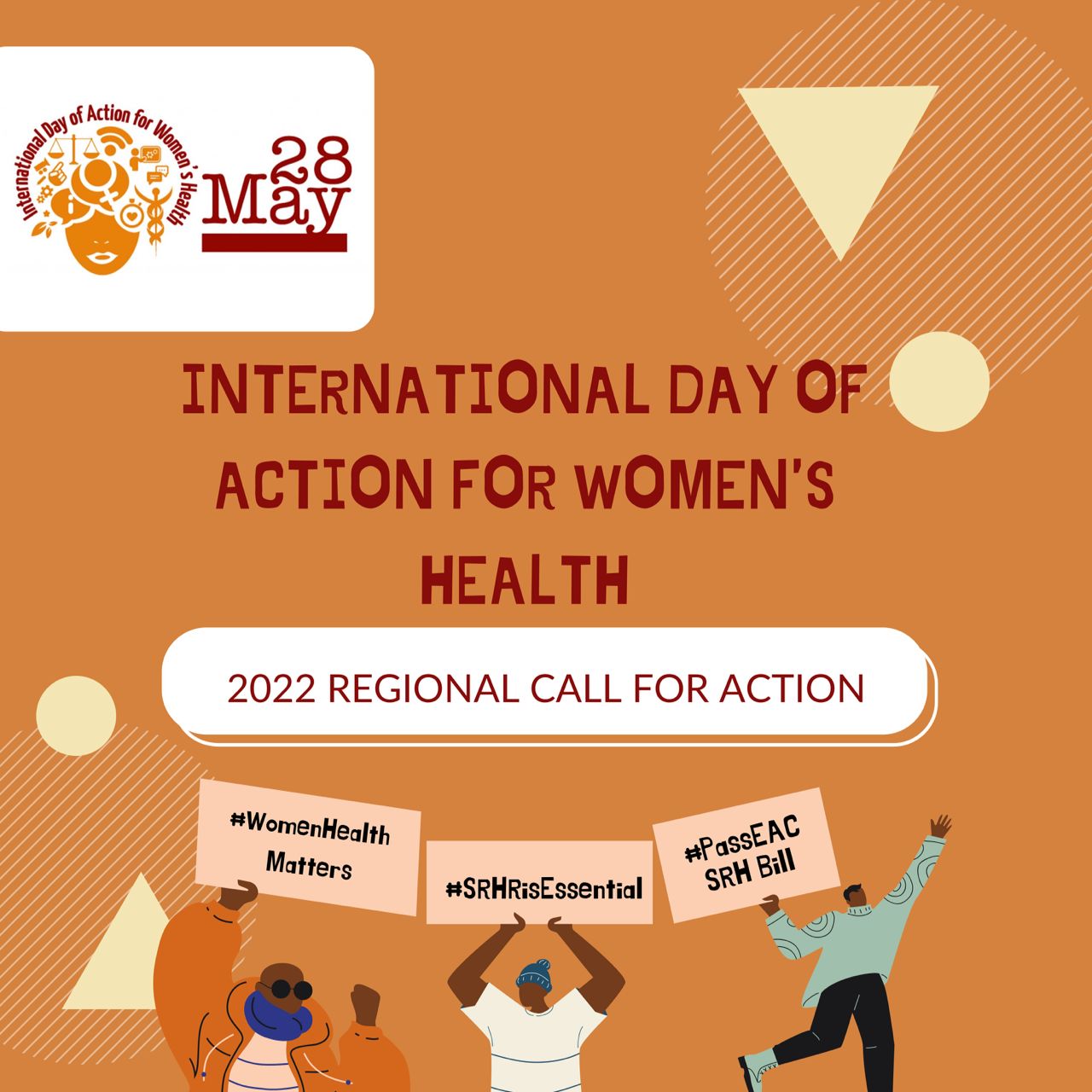 INTERNATIONAL DAY OF ACTION FOR WOMEN'S HEALTH 2022 REGIONAL CALL FOR ACTION
On May 28, the International Day of Action for Women's Health, activists in all their diversities worldwide act, mobilize, and demand the fulfillment of women's right to health. This year in Africa, we call on everyone to assert once again that #WomensHealthMatters and #SRHRisEssential amid crises and global.
Within the context of the post-pandemic recovery, we continue to hold governments accountable for the gendered impacts of the pandemic that remain unaddressed to date. These impacts include loss of livelihoods, increased care burdens on women and girls, heightened risks to sexual and gender-based violence, and barriers to accessing essential sexual and reproductive health services, including safe abortion and post-abortion care. We also escalate the need for accountability at the regional level as we recognize that the multiple crises we face – economic, political, humanitarian, climate, disinformation – require no less than a concerted regional effort to be adequately addressed. We pay special attention to the further de-prioritization of women's health globally and in many African countries experiencing crises and uncertainty. We express our deep concerns about the increasing opposition to women's sexual and reproductive health rights in the region.
This May 28, International Day of Action for Women's Health, we call on SRHR activists and allies across the continent to resist continuing rollbacks and false narratives that disenfranchise marginalized communities and negatively impact women's health and rights and to come together to combat the multiple crises we face by calling on our governments to recognize that #SRHRisEssential and central to all crisis responses.