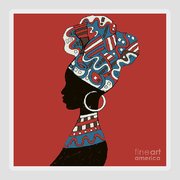 Prioritize health, education of refugees even amidst pandemic
Migrants and refugees are among the demographic classes most affected by the COVID-19 crisis, facing some of the most serious social and economic effects. More than 80 million people have been forced to escape their homes due to conflict and persecution around the world.
The pandemic has also raised the insecurity of refugees and asylum seekers in urban, agricultural, and tent settings, as well as harmed humanitarian aid.
Aid workers are at the frontline of the pandemic, delivering critical services such as health, cleaning, domestic work, agriculture and food processing, and maintaining the stability of supply chains across the World.
World Refugee Day, marked on June 20th, celebrates the resilience and bravery of refugees while also raising public awareness and support for those who have been forced to escape their homes due to conflict or natural disasters.
According to UNHCR, Kenya is currently host to some 500,000 refugees and asylum seekers from over 15 countries in the region mainly situated in the Dadaab camp in Garissa County and Kakuma camp in Turkana County, as well as in various urban centers of which 65,000 live in informal settlements in Nairobi and its environs, Mombasa and Nakuru counties.
Majority of refugees and asylum seekers in Kenya originate from Somalia (54%). Other major nationalities are South Sudanese (24.6%), Congolese (9%); Ethiopians (5.8%). Persons of concern from other nationalities including Sudan, Rwanda, Eritrea, Burundi, Uganda and others make up 6.8 % of the total population (508,033 as of the end of  January 2021).
Almost half of the refugees in Kenya (44%) reside in Dadaab, 40% in Kakuma and 16% in urban areas (mainly Nairobi), alongside 18,500 stateless persons. Nairobi alone hosts about 81,000 refugees. (Source UNHCR)
As a signatory to a number of international treaties applicable to individuals seeking asylum and protection, Kenya is expected to safeguard the welfare and protect the rights of those taking shelter within its borders.
For instance, it acceded to the 1951 United Nations Convention Relating to the Status of Refugees on May 16, 1966, and its 1967 Protocol in 1981. Kenya is also a state party to the 1969 African Union (AU) (formerly known
as the Organization of African Unity, OAU) Convention Governing the Specific Aspects of Refugee Problems in Africa, which it signed in September 1969 and ratified in June 1992.
Kenya also acceded to the 1984 Convention against Torture and Other Cruel, Inhumane or Degrading Treatment or Punishment in February 1997. Of particular relevance to refugee issues is a provision in the Convention on non-refoulment, which states that "[n]o State Party shall expel, return ('refouler') or extradite a person to another state where there are substantial grounds for believing that he would be in danger of being subjected to torture. (Source Refugee Act 2006).
The World Refugee Day is a recurrent reminder to honour the fortitude and resilience of refugees, the challenges they have overcome and the new lives they have made. It is a great opportunity to unite in an extraordinary display of human solidarity and goodwill. We must unite in favour of the resettlement program and policies that support refugees in rebuilding their lives.
Given the opportunity, refugees will continue to contribute to a world that is stronger, safer, and more vibrant. This year, we are advocating for more refugee inclusion in health care, education, and sports. We can only recover from the pandemic if we work together.
The shared experience of COVID-19 has shown us that we only succeed if we stand together. We have all had to do our part to keep each other safe and despite the challenges, refugees and displaced people have stepped up.
It is therefore our role as communities and the government to include them in health care, education, and sports now more than ever.
Lucy Kombe is a young woman who is growing her career as an advocate for the Sexual and Reproductive Health and Rights (SRHR) of young people. She has a keen interest in enabling young people to empower themselves with the knowledge and skills they need to facilitate their enjoyment of their SRHR. Lucy is currently the Program Assistant At Zamara Foundation.