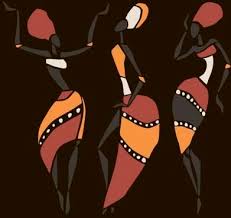 The Journey of Young Women During the Covid 19 Pandemic
The first time I heard about coronavirus, I thought it was just a disease that will end where it starts. As African people, we heard about bird flu on the other side of the world. I didn't think that the Covid-19 pandemic would be like the Ebola disease or HIV that has killed many Africans. The world was comfortable and assumed it was a disease that will not spread.
Strict measures were put in place including the closing of borders, school closure, working from home, partial or total lockdown and closure of businesses. These measures were unprecedented and many people were unprepared. This created anxiety, fear, loss of livelihoods and depression in society.
As a young woman leader, I started learning to work from home and use social media to share information on Covid 19 prevention practices, and address mental health issues for young women and girls, sharing information on pregnancy prevention and consent for sex. As a leader, we had a number of meetings to share information on Covid 19 and to keep my team together. It was the hardest learning moment for me as a team leader.
When my country Tanzania stopped reporting the numbers of cases, I was shocked. The dilemma and confusion started when Tanzania declared to be corona-free. It was hard for me to establish a self-coping mechanism, re-strategizing our work in our organization within the team. In Tanzania, life is back to normal, hand washing is still insisted in some places while wearing masks is observed only in very few places. However, the indirect effects of Covid 19 are still affecting me as a leader. There is a decrease in access to funding opportunities because many funds have been channelled towards Covid 19 recovery plan in my country.
Sesilia Shirima is a co-founder and Chief Executive Officer of Young and Alive Initiative, a youth-led organization that works on advocacy for Sexual and Reproductive Health and Rights, Gender-based Violence, youth leadership and development in Tanzania.