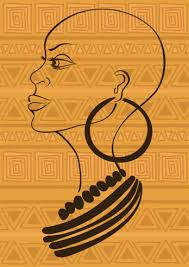 The Mantra of Sisterhood is Keeping Me Alive
It has been more than nine months since Covid-19 was declared a pandemic and we still find ourselves in unprecedented times. The article; "The bridge on the river Choluteca" I read by Prakash Iyer, a speaker and a leadership coach, reflects on today's changing environment and how businesses, organizations, and leaders of today should think about the future. Iyer highlights that we tend to focus on creating the best solutions for a problem like the bridge on River Choluteca not thinking that the problem itself might change. He further notes that to adapt to the situation of the Covid 19 pandemic, we need to learn how to adapt to the new normal. Well, this has compelled me to stand with my shoulders high no matter what is happening and to continue pushing for sisterhood during the Covid-19 pandemic.
I was born in 1994 in a peaceful town in the southwestern part of Uganda called Kabale. Since childhood, I have never experienced a situation similar to the Covid-19 pandemic. This being a very cold and hilly district, we experienced some floods in early 2000 and since then, people have always tried to prepare to mitigate and manage difficult and challenging situations. However, I have a memory of an outbreak of diarrhoea in Kabale district when I was in high school. Half of the students were affected and I was among the first few affected students. I suffered from diarrhoea for two days and the medication that was provided to us was not effective. Each hour, every student was getting sick and this was very painful. In two days, I suffered from dehydration and loss of appetite despite my efforts to try and eat fruits and a lot of fluids. I still remember the care, attention, and comfort given to us while we were sitting for exams by the students who were not sick. It was that sisterhood that comforted and inspired me to read hard in such a period. On the third day, we were given another dose of medicine, which eventually worked. After the exams, I spent a few days in bed healing and recovering.
Since then, I have always been conscious of what it means to fall sick and be in a vulnerable position. It was really difficult to adapt to the Covid-19 pandemic because it was so strange. Before I published a blog "Staying Strong and on Top Amidst Covid-19" I had experienced fear and anxiety from social media and different changes that were happening around me. Thanks to the sister networks I am part of including the Zamara Foundation's 'Afrikan Feminists' online WhatsApp group, we discussed ways to adapt to the new normal and accessed online counselling from friends. It might appear insignificant but the different topics and conversations we held were very important for our awareness, self-care and wellbeing during the pandemic period.
Different sisters would check on me each day to find out how I was. I found the practice of sharing our experiences and how we tried to stay sane insightful. These practices compelled me to set goals and routines during the pandemic and take care of myself. My main goal was to acquire new skills; keep fit and read at least two books. I wanted to use this period to rest longer given the flexible schedule of my work. Much as I had thought of having routine during Covid-19, I did not have a clue of how to implement it. I started jogging every morning and taking long walks in the evening. During the day, I would bake or prepare my favourite meals and sometimes I would read books. During one of the conversations in a group of young women, someone narrated to us about how she reads books with friends in a WhatsApp group. I created a group with only four women who worked within my networks. We read a book, "The 4 Disciplines of Execution" By Chris McChesney, Jim Huling and Sean Covey which we successfully finished. I enrolled five more young women in the group to read books on leadership. In addition, I started baking cakes with my brother. In my family, we like celebrating birthdays and having a home-baked cake for those occasions was more meaningful.
In my professional life, I became busier. I worked with colleagues to report cases on gender-based violence and refer survivors to shelters where they can seek refuge. I also participated in many virtual meetings that involved decision-making processes and engagement of youth in Covid-19 response mechanisms.
As days go by, I have learnt to stay alert and support anyone using my own means. Checking on the sick, comforting and having constructive discussions is important to me. With the new normal, we can't adapt to the situation in isolation. We need people who love and care about us. We need to be empowered to take up initiatives that are important in this journey and be affirmed. If we move together in sisterhood, we shall make it further.
Patricia Humura is a committed SRHR advocate in Uganda. She works with Irise Institute East Africa as a Programme Officer-Partnerships and Policy Advocacy Officer. She is passionate about creating period friendly communities and institutions in East Africa.