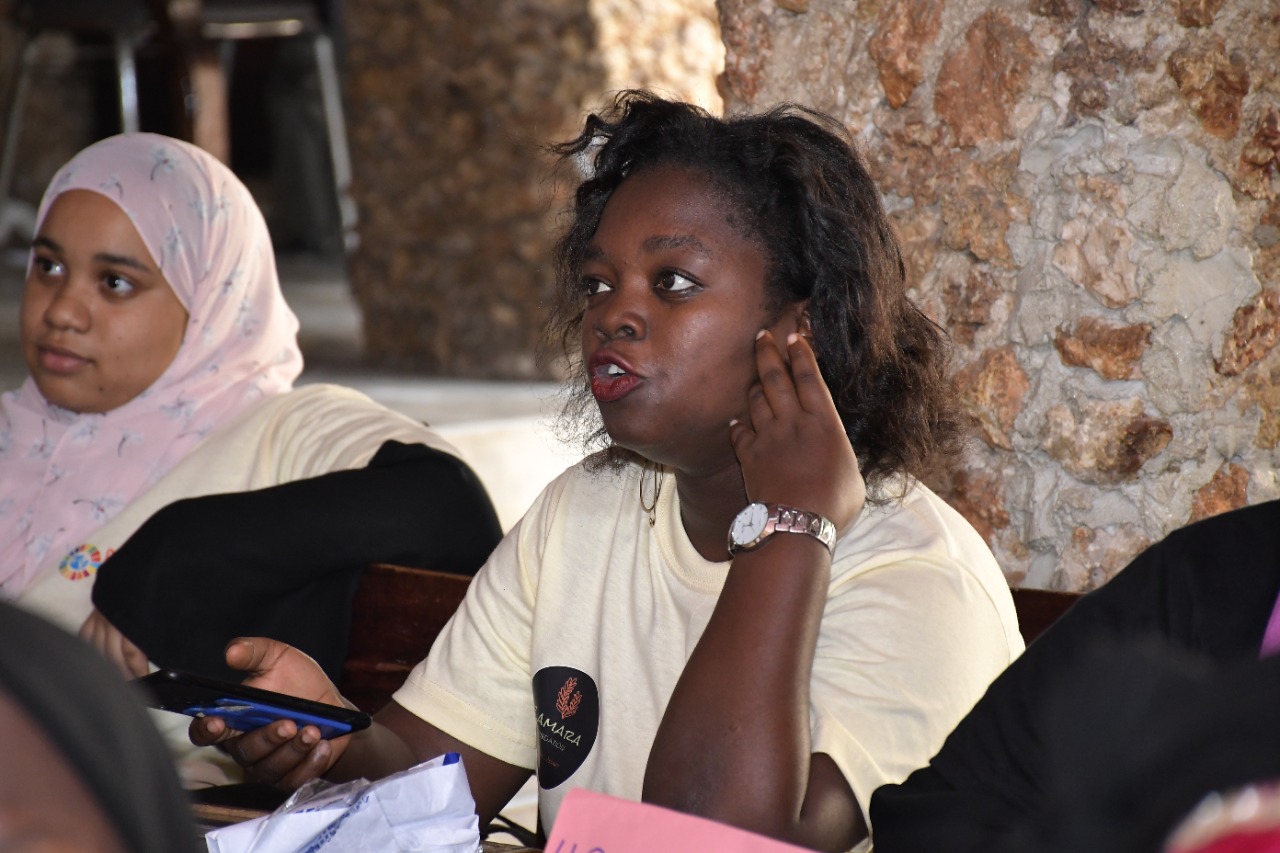 Why You Should Care About 16 Days of Activism
The annual 16 Days of Activism—an international campaign against gender-based violence—starts on November 25 (International Day for the Elimination of Violence against Women) running up to December 10 (International Human Rights Day).
The campaign focuses on the pressing need to address violence against women and girls as a key human rights issue. This year, the 16 Days campaign highlights femicide as a growing concern through the theme 'End Femicide'.
Recent murders of Cynthia Makokha, a 17-year-old student and volleyball player, and Agnes Tirop, a 25-year-old rising athletics star among many others, have shone a spotlight on the grim situation of femicide in Kenya.
Young Kenyan women, more than ever before, are being murdered under mysterious circumstances.
These killings have reached high levels of impunity. According to Amnesty International, 108 Kenyan women were killed in 2019. This, along with reports of the gruesome killing of Agnes Wanjiru and subsequent cover-up by the British army point to widespread violence against women and girls in Kenya.
As feminists, civil society and human rights organisations push for justice, there is a need to call out violence against women and girls, and raise awareness on the growing femicide crisis.
Violence against women is the most common but least punished human rights violation. Findings by UN Women establish that one in three women aged 15 and older has experienced some form of physical or sexual violence at least once in their lifetime.
Covid-19 has aggravated the situation to the point that violence against women is widespread and considered a 'shadow pandemic'.
The government must take action to prevent femicide. It is imperative to pass strict laws against femicide and violence against women. Laws that protect women and girls from violence and discrimination should be properly enforced. Proper funding should be channelled towards institutions involved in the investigation and prosecution of cases of violence to make them effective.
This year, the president acknowledged that violence against women is a crisis and pledged to invest millions to tackle gender-based violence, establish shelters for survivors and boost police resources. Ending gender-based violence remains critical to the development agenda.
During 16 Days, civil society organisations and human rights groups will undertake efforts to raise awareness on the femicide crisis growing in Kenya and sensitise the public on the extensive effects of violence against women and girls at the individual and community levels.
This alone is not enough. Everyone has a role to play. The public should take up the initiative to dismantle cultural norms that promote violence against women and girls. They should believe survivors of violence and avoid blaming victims for their experiences
Violence against women and girls is a pervasive human rights issue that has gone on for too long. It is high time to start the conversation and show solidarity in the fight for women's rights. We must strive for a society that is free of all forms of violence and one that is safer for women and girls.
Teresa Loch is a Sexual and Reproductive Health and Rights advocate at Zamara Foundation